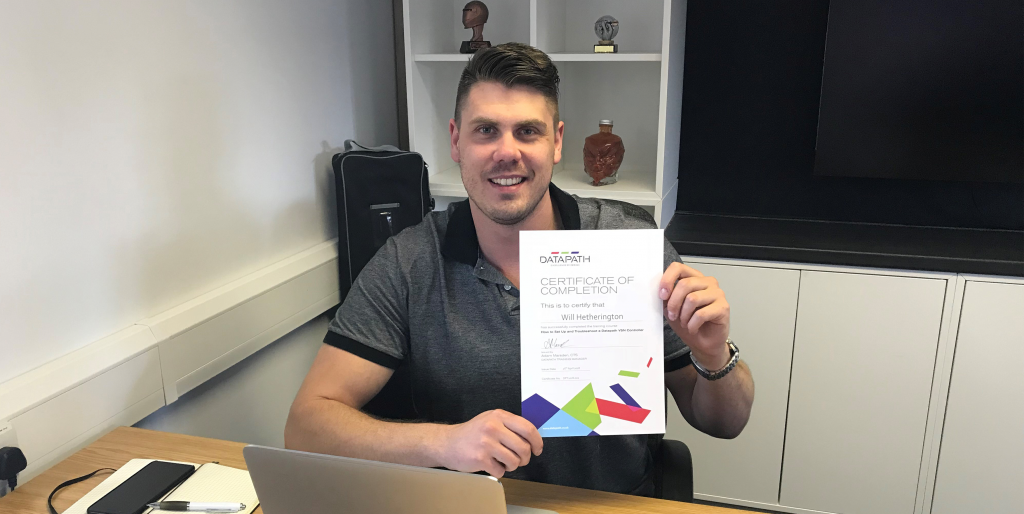 Will builds on his Datapath skills with an advanced course
As part of our commitment to continue to build on our Partner relationships and invest in our staff, Will, our in-house Datapath specialist, recently attended an advanced Datapath course. Building on his knowledge of the VSN controller, Will learnt about the set-up and troubleshooting of the product.
The Datapath VSN controllers are capable of integrating any type of video and data sources, including video over IP, on any display configuration. Commonly used in Command and Control scenarios, such as security operation, traffic management, process control and utility operations, the VSN range offers consistent reliability and performance.
Red Solutions can help with all your video wall needs offering a fully wrapped service from design, commissioning, content creation and training. For more information click here.
For more information on Datapath products click here.
Alternatively, get in touch on +44 (0)1491 576 713 to find out how we can help with your project.