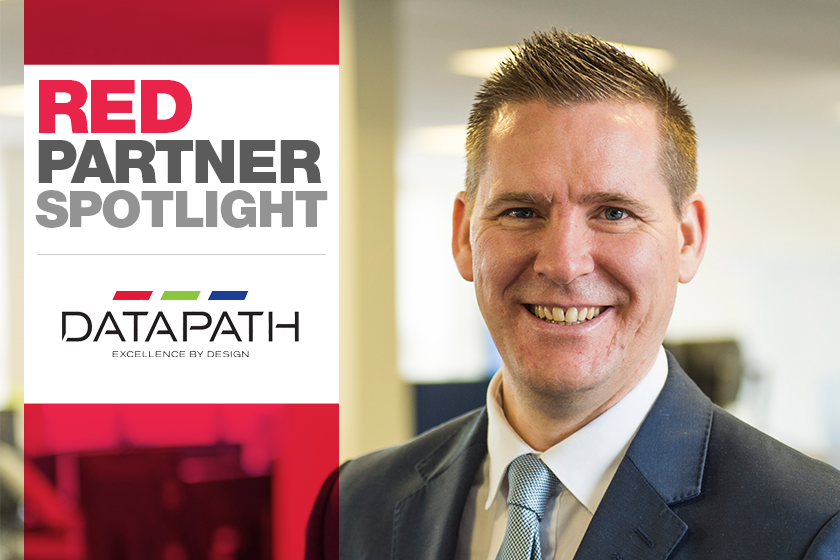 Partner Spotlight – Paul Corsbie-Smith, Datapath
As a Sales-Agency-Hybrid Distributor we are lucky to partner with some heavyweights of the industry.  We pride ourselves on our close relationships with these brands.  Our 'Partner Spotlight' provides an insight into their world.  Our first candidate for the spotlight is Paul Corsbie-Smith from Datapath.
Tell us about your role at Datapath…
I am the Sales & Account Manager for the UK and Northern Europe at Datapath, world-leading engineers of visual solutions. The role consists of managing the sales through distribution and ensuring our partners are aware of our solutions. There is no typical day as my time is divided into sales and product training as well as customer demonstrations. I'm a man with many talents and in high demand.
What's your favourite Datapath product?
The award winning Fx4 is my favourite Datapath product as it is so versatile and works well with Onelan signage players. We uncover many creative video wall designs for leisure, sport arenas, retail, education and the corporate sectors. It's also exciting to demonstrate and gets good reviews.
What's the most exciting project that you have been involved with at Datapath?
I have been involved with many good projects but more recently I was involved with the implementation of a 16 screen video wall at JDA's HQ in the Gherkin and a football stadium project which included 3 video walls.
When a video wall is being used for a digital signage application, what advice would you give to help achieve the best possible result?
There are some qualifying questions that make our lives easier, such as, is it 4K and what design are you considering, but also knowing your customers expectation and environment is the key. Providing we know upfront the type of project and use case, we can offer some education based on our experience. We have years of AV knowledge between us.
When would you suggest specifying a video wall controller as opposed to a multi display controller such as the FX4?
There is really only one noticeable difference when deploying a video wall. The Fx4 is only a single input controller so if a customer requires multiple sources they have to go to our medium to large controllers that can handle more complex layouts. Our iolite and VSN range can be bespoke built to handle multiple content feeds.
What would we be surprised to learn about you?
I'm single – LOL – I'm a qualified sniper rifle shooter and I drive World War II tanks in my spare time.
The best thing about working with Red Solutions is …
The guys are easy going yet professional at all times. Their account activity is really strong and sales have increased due to their efforts.  Technically they are up to speed and really make my life easy.