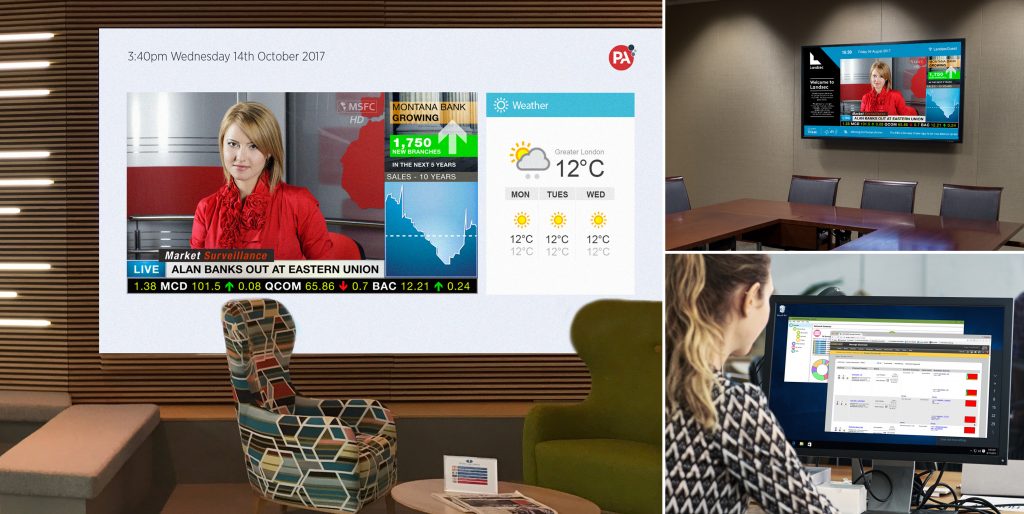 Improve Corporate Communications with Signage and IPTV
The Enterprise Communication Solution (IPTV & Signage) combines technology and creative services from our established, market-leading partners, ONELAN and Encoded Media to create the next generation corporate video communication platform.
It has been developed specifically for corporate environments with a view to improving both internal and external communications within the business.  It enables access to a broad range of media that can be shown through a variety of playback devices, from screens to video walls, PCs and mobile devices in a cost-effective and scalable manner.
onemedia complete the offering with bespoke layout designs and content including dynamic apps.  This ensures engaging content and an end result which strengthens internal and external communications across the board.
The Enterprise Communication Solution is simple to manage and can be tailored to your individual business needs, resulting an effective and comprehensive communications solution that offers flexibility, reliability and ease of use.
For more information please click here