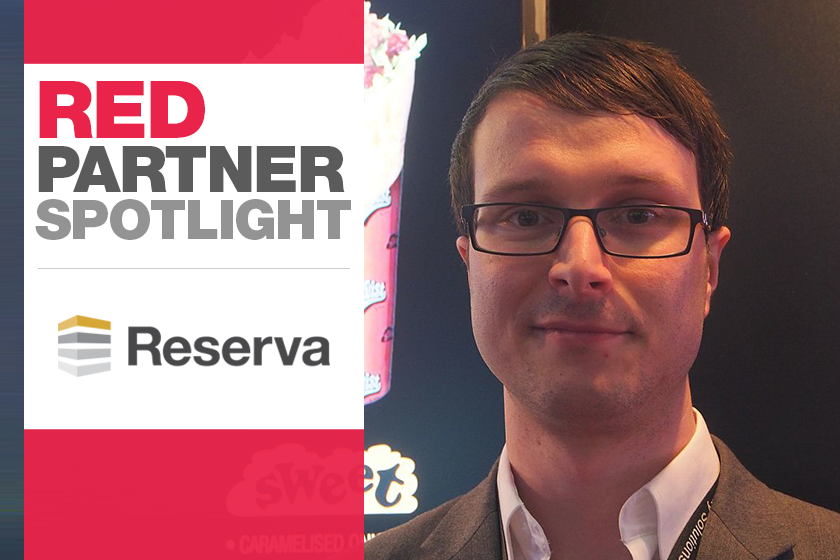 Partner Spotlight – Simon Carp, Reserva
Tell us a little bit about yourself, your role at ONELAN and your involvement with the development of the Reserva products….
My role at ONELAN as Senior Product Manager has a large focus on our push into the meeting room signage market, however, I also have a hand on the CMS and NTB product lines. I joined the business 4 years ago, when room signage was a very embryonic idea and since then grown it to be an incredibly successful and strategically important product range.
Workspace optimization is a hot topic at the moment, how could the Reserva room signage products benefit businesses looking to achieve this?
Reserva ticks the workspace optimisation box in a couple of ways. The system's ability to free up rooms on the fly if people fail to attend their meetings has a direct ROI impact. These costs are even more apparent for large conference rooms in areas where real estate is at a premium. Reserva also eliminates the chance of double bookings and makes it 100% clear who has booked each room. This helps maximise productivity of meetings by reducing interruptions and arguments about who booked what.
How do the latest Reserva updates improve the user experience?
The latest update is a huge step forwards for us and our customers. The 'Find Free Room' allows a user to see a list of available rooms from any room sign. From here, you can complete the full booking process so there's no rushing to make sure no one else books the room before you.
We have also added the management of room resources e.g. projectors, conferencing facilities, PC etc. This allows a user to quickly raise a support call if they have issues with any in-room resources. Unique to Reserva, we can also send a notification to someone with a meeting in that room in the near future so they can make alternative plans in advance rather than have to hastily change plans when they arrive to their meeting only to find technology issues in the room.
How do you see the product developing in the future?
As ONELAN is now part of the Uniguest group you'll see the Reserva product finding it's way into the hospitality market very quickly, we're already making enhancements to the product to better address this market's unique needs.
We're looking at exciting developments in all sorts of areas, but these will be kept under wraps until we get closer to their release. To give you a flavour, we're very interested in big data and analytics about how an organisation is using their workspace and how that could be improved. We're also looking at how Reserva can expand beyond the meeting room, we already have summary content for large format digital signage but we see many other potential interfaces between users and their calendar system where Reserva could deliver tremendous value.
What would we be surprised to learn about you?
The responsibilities of parenthood had put pay to my passion for mountain biking. Not many people know that I have an unhealthy lack of respect for danger when I am on two wheels flying down a mountain side. It has, as you would expect, led to a lot of bumps and bruises not to mention the odd trip to A+E
The best thing about working with Red Solutions is…
These guys know their market and are very well connected. They're committed and really put in the miles to make sure projects are successful.